Improvement of the connection part of endoscope
Our client's problem was that it easily loosens the connection part of image connector of endoscope and Image display. We thought the problem would be solved if we produce hardly loosened connection part and easily fix it. Therefore, we made the products which have those two advantages. Our product doesn't loosen even if it repeatedly connected and even women can fix the connection part easily. Our client was satisfied with our work.
Production of a tool which fixes patients' arm at surgery
Our client had a problem in their unit assembly product. The material was so hard, and it got cracked and the surface processing come off when we tried to bend the product at first. The client company needed special product which is easily bent by women and also have good design. We made the flexible product which fulfills all the requirements by changing materials and applied our skills to quenching. Now, the product is used at surgery and female nurse can bend it by themselves.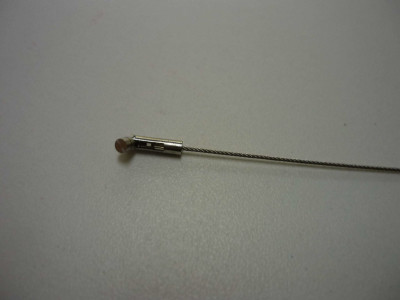 Achievement of laser welding to the minimal components
We have applied our core skills that is to make minimum components which other companies can't make to the most advanced medical industry. Now, we combine our core skill and laser welding. We succeeded in processing 4 types of components whose sizes are all φ1~φ2, and attached wire to them. Not only connecting those components by laser welding, but also we made a very smooth system which enables components move back and forward.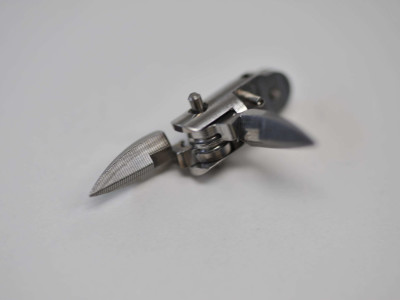 Solve the production stage problem at the stage of execution work.
Although you can express size and allowance by CAD, you often have problems in the accuracy when you actually make. Also, it often happens that people don't know which date they should input. We have a good skills in processing. Therefore, you can just give us 3CAD and 2CAD and we'll process accurately. Here, we introduce our forceps as the case of medical equipment. We take the gear number into consideration and make the cutting tool. We get CAD data We check the occlusion of components, allowance, smoothness after make-up if the product consists of more than 3 parts. We have achieved a high level satisfaction of our clients.
Contact Us
If you have something to ask, please feel free to contact with us.
CONTACT FORM
| | |
| --- | --- |
| Company Name | IWAI Micro Components Co., Ltd. |
| TEL | +81-47-384-3706 |
| FAX | +81-47-387-4391 |